Originally published on MySpace Oct 2, 2008
Current mood:
silly
The nursing home my Mom is living in had a family picnic which we attended a couple of weeks ago. We had a lot of fun being silly with Alyssa's camera, taking a lot of pictures. This is the first photo I took of Mom and Alyssa together. I simply asked them to smile....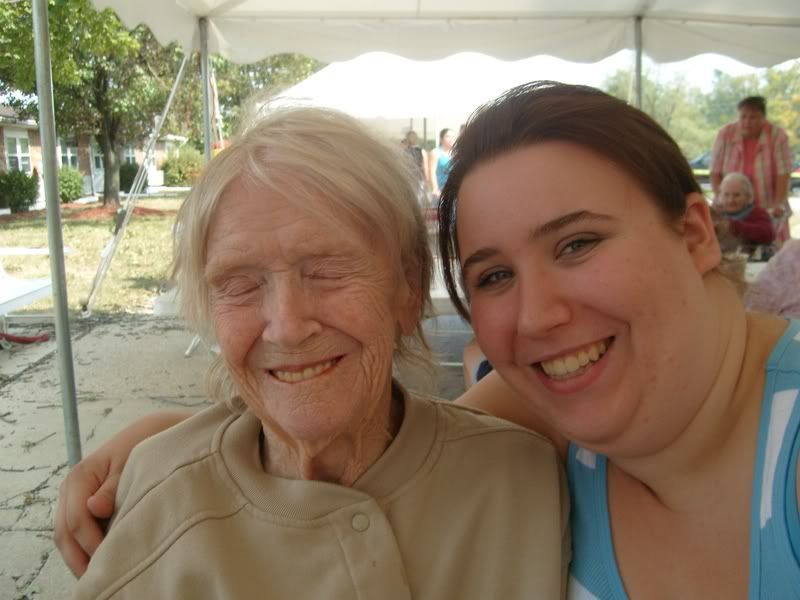 No, Mom didn't blink - there was no flash. I simply asked her to smile and she closed her eyes and smiled. She kept them closed. And smiled. And smiled. And smiled.
Is it genetic? Here is the photo that causes me to ask this question:
Everytime I take a picture of Tony, the minute I point my camera at him, he closes his eyes. EVERY-SINGLE-TIME!!
It must be genetic!!