Current mood:
breezy
Our house is finally listed on the internet. If you know someone who wants to live in Sandy I totally recommend this home. If we weren't relocating we wouldn't be selling - I LOVE this home!! Check it out...
Virtual Tour - my beloved home! I have to tell you that the photographer interjected Mom's bedroom in the middle of the master suite tour. The room with the green walls is not part of the master suite!
Normal MLS listing Not crazy about the photos - the photos online when we bought this home were a lot better.
Okay, now to share some photos that Mark took on his Cincy trip this week...
This is looking down Shane Lane - our house is the last one on the cul-de-sac, cloaked in blue construction paper. The houses you see behind us are further away than they appear to be. There's a significant green space between us and them, and a grassy park-like area before you get to the community pool.
This is the front from the right side. There will be a covered porch from the garage to the right side of the door.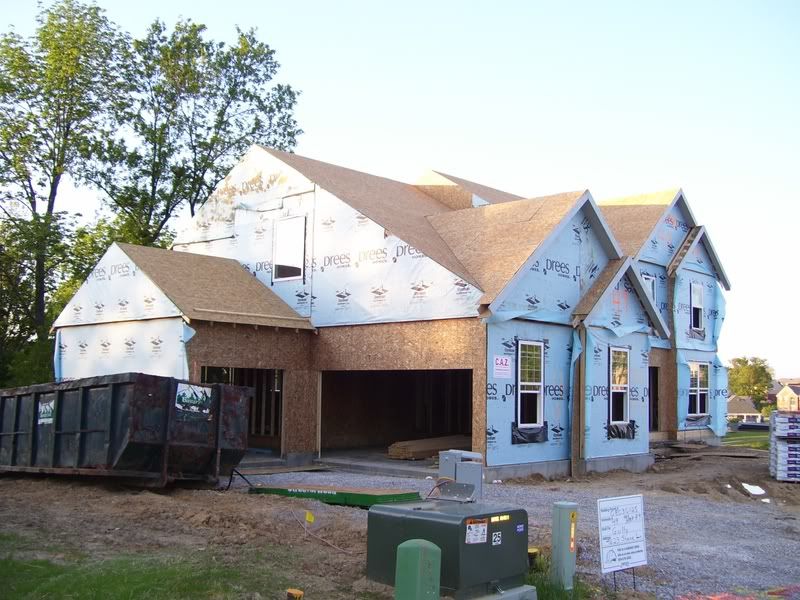 Front of house/garages - left side.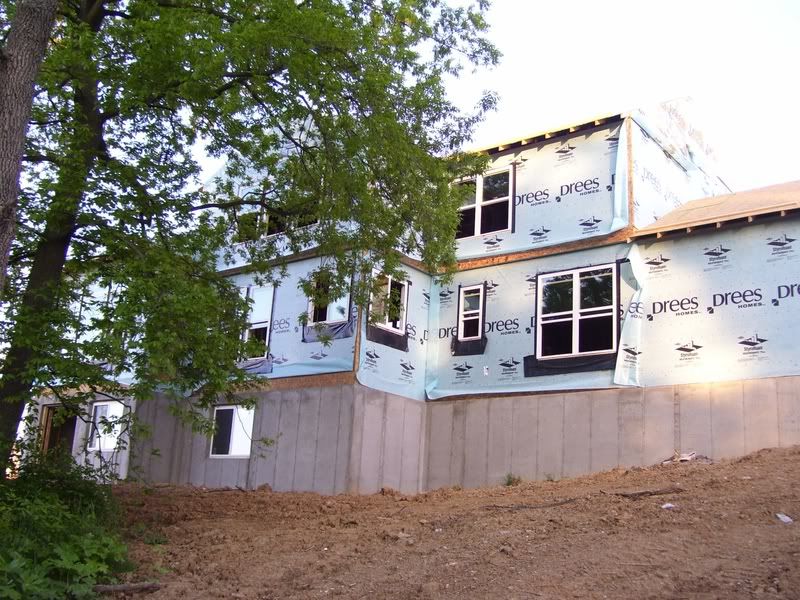 Rear of house taken from green space, small ravine. The first bump-out with just a window in the basement is my future craft room - woot woot!!
Rear of house somewhat as seen (I believe) walking back from the community pool. Door will lead into our walk-out basement and, I hope, be the main access for my craft students to come to my craft room. Room above the door is the sun room - my favorite room of the house. A deck will come off the center of the house accessed by a door off the side of the sun room. Windows at the very top are the master suite.
I am excited about this house, but I would trade it all to stay here. You may have noticed there are no mountains in any of these photos...