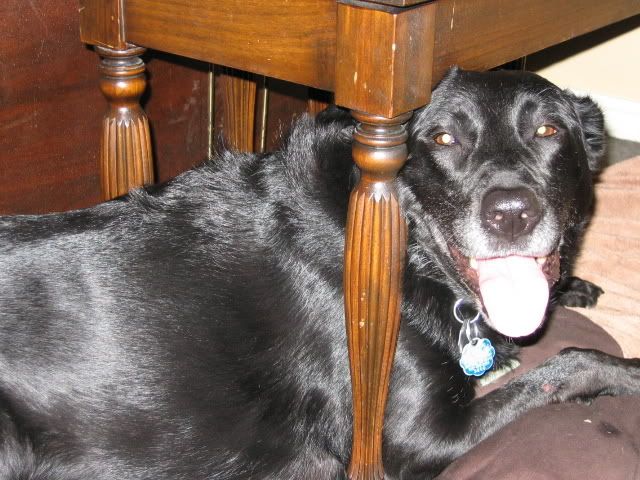 Bailey's bed is behind our love seat and in front of the piano. Sometimes Bailey gets herself wrapped up in the piano and bench legs...
So you might notice that she is resting her front legs on her bed although most of her body is on the carpet. Is it because Zori is on the bed?
Nope, it was a good guess, but this time it was not Zori...
Our newest family member who is yet to be named.... uh - this just in...
drum roll please......
Tony The Tiger!!
As you can see, Bailey is quite taken with him. Zori has yet to meet him... I'll let you know later how that one goes!